Sourced is a brand that specializes in making bags from truck tarps. They have a unique concept where they recycle the materials from trucks to create sustainable and durable products.
Sourced was founded in 2015 by a group of enthusiastic entrepreneurs who wanted to create a sustainable solution to the growing problem of truck waste. Their mission is to make a difference by reducing waste while creating durable and functional products. Since then, Sourced has grown and now has a large selection of bags, backpacks, purses and other accessories, all made from truck tarps. Their products are popular with customers looking for sustainable alternatives to traditional bags and accessories.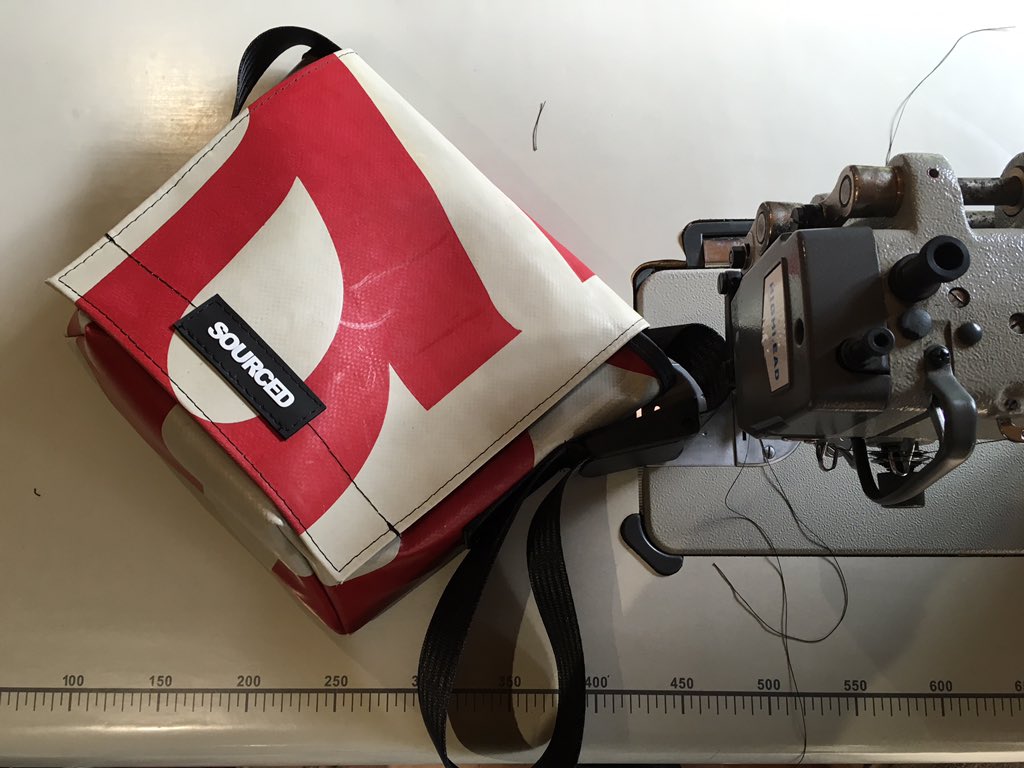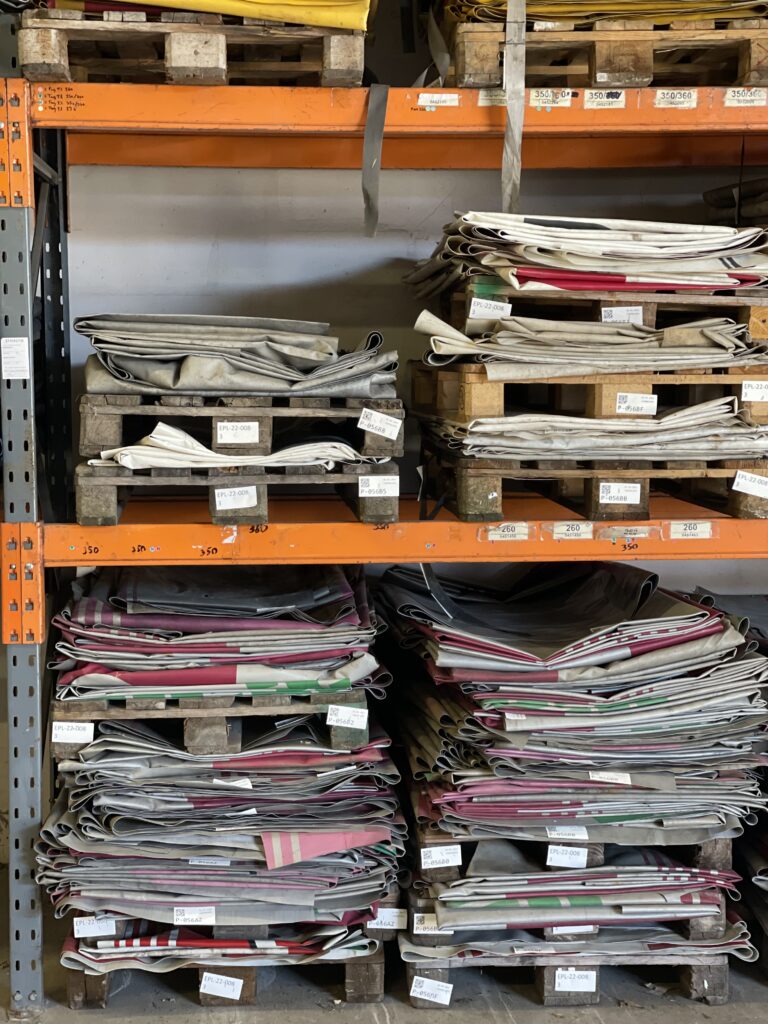 Tarprec is a supplier to Sourced and is responsible for ensuring that the materials are of good quality and that they meet the desired requirements. To do this, the tarps go through an extensive process before the materials are sent to Sourced.
First of all, Tarprec cuts the truck tarps to the desired sizes to fit Sourced's production. They then wash the materials to remove any remaining oil or other types of dirt. Once the materials are clean, they are tested to ensure they are in good condition and meet Sourced's quality requirements. Finally, they are ironed smooth so that any unevenness disappears on the material.
After the materials are approved by Tarprec, they are sent to Sourced, where they are used to create unique and durable products. Tarprec plays an important role in Sourced's production by ensuring that they supply high quality materials suitable for production.