Freitag has been around since the 90s, ever since they have been fascinated by truck tarpaulins as a raw material for making their bags. FREITAG was founded by the brothers Daniel and Markus Freitag who started their business back in their small apartment with a sewing machine in their kitchen and a washing machine in the bathtub.
Today, Freitag has 310 stores worldwide. The brand is known both in Europe and Asia, where their products are sold in their physical stores and webshop. FREITAG has become a symbol of Zurich, as a stylish and lively metropolis. The company stands for innovation, creativity and environmental awareness.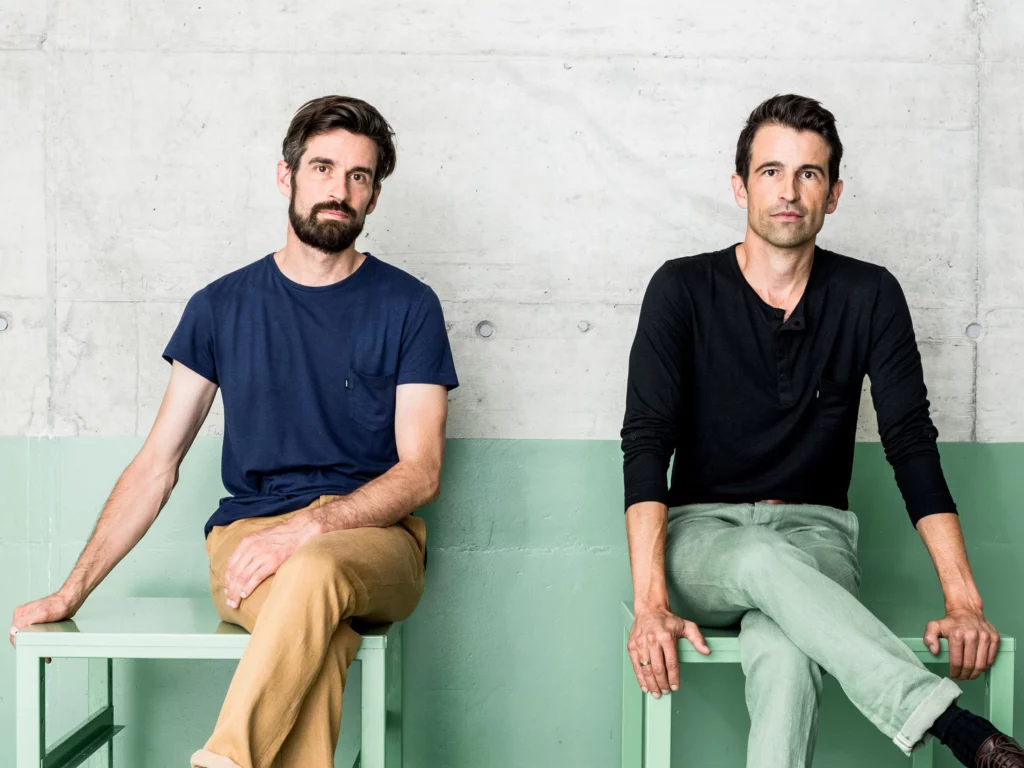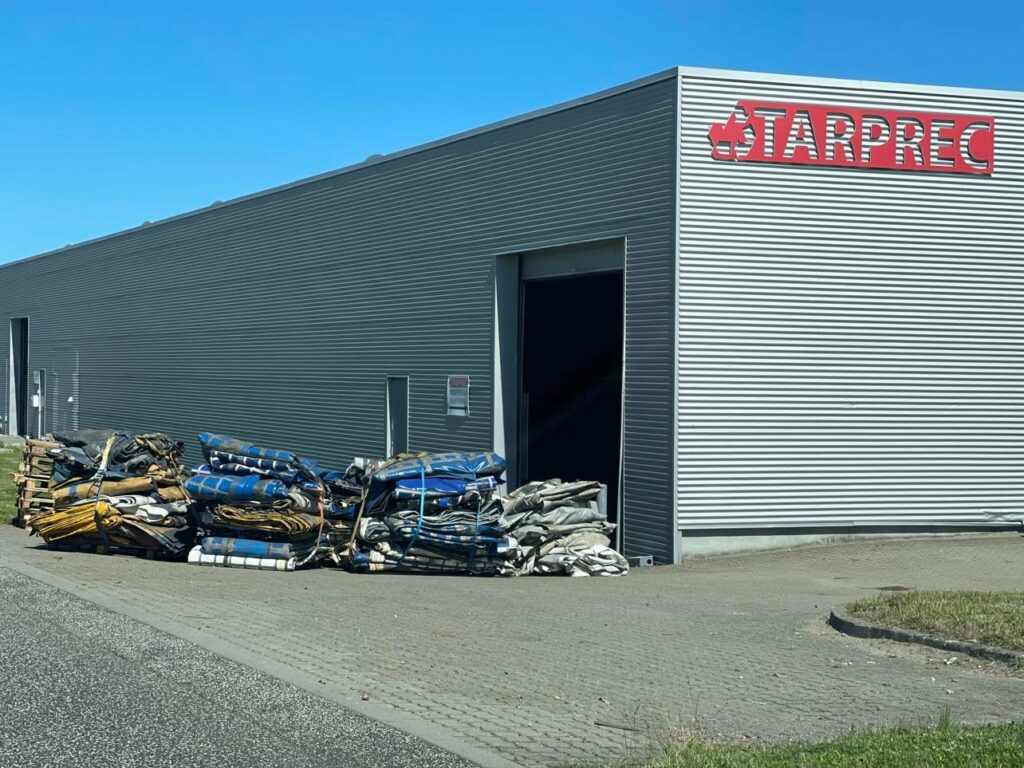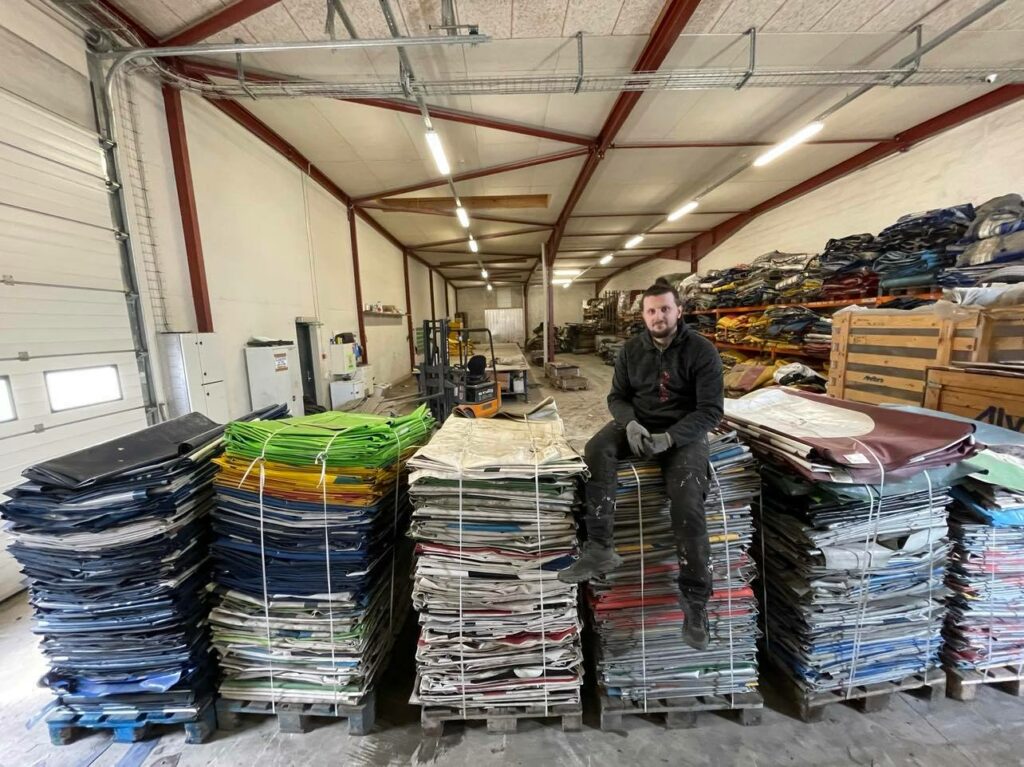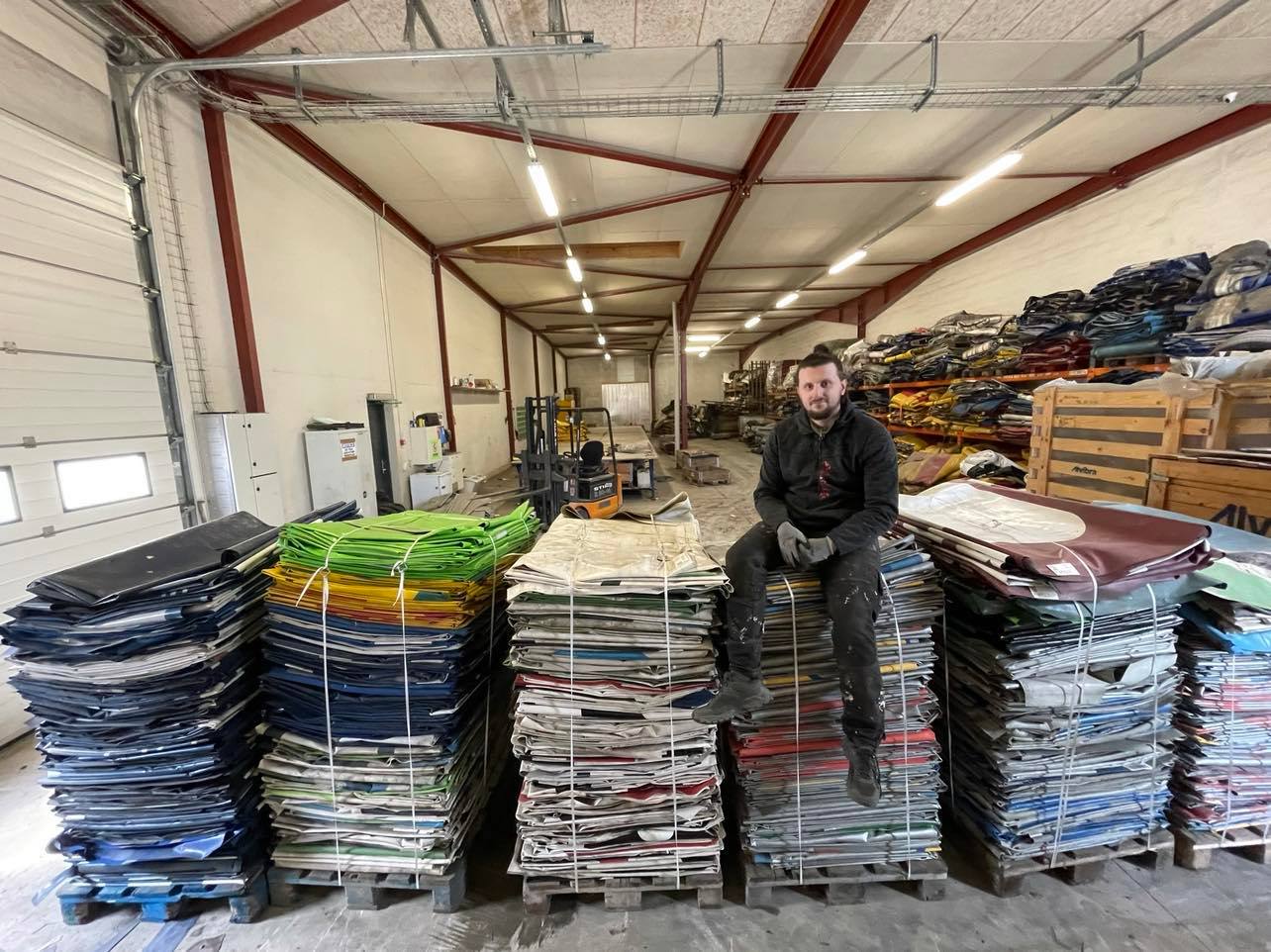 TARPREC
Freitag attended a fair in Denmark where Luan saw potential in the collaboration and his chance to make a difference for the environment. After a short visit to Zurich, Luan decided to start a company back in 2017, which would focus on the recycling of truck tarpaulins. Shortly after, Luan's childhood friend Harun joined, where together they formed TARPREC, which stands for "TARPAULIN RECYCLING"
FREITAG and TARPREC have had a close collaboration ever since, with TARPREC being a supplier of processed truck tarpaulins. TARPREC performs a major task for FREITAG, as they purchase truck tarpaulin materials from all over the world, which are subsequently processed at TARPREC's facilities in Tørring. Here the materials are reviewed and sorted by color and type. All 800 truck tarpaulins that TARPREC receives per month undergo laboratory and quality tests before the material is cut and sent to FREITAG. There are incredibly strict rules on how the material must be processed before it can become unique bags at FREITAG.
Over time, TARPREC has deepened and improved their processes and adapted so that more companies like FREITAG have the opportunity to work with the material.